It is not what we have, but what we give, that makes us rich.
Outer Limits Construction LLC embodies the personal philosophies of each of the owners, individually and collectively.
One of the most gratifying and enriching philosophies, shared by each of the owners, is their belief that it is in giving that we receive.
Acting upon this common philosophy paves the way for Outer Limits Construction LLC, as a company, to give back to its community and those in need, in an effort to enrich the quality of life of others.
One of the most current "giving back" projects was at the Pleasant Valley Christian Church. Below is an image of that "Giving Back" project.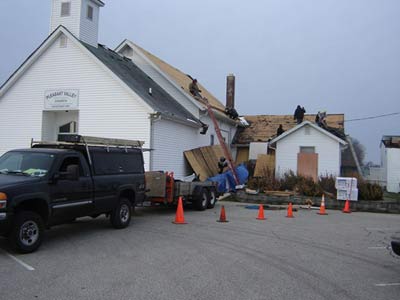 Testimonials